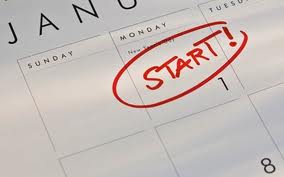 As the New Year approaches, many of us will make resolutions to eat well, quit smoking, or exercise. Despite the booming New Year's resolutions business, making better choices a habit can feel overwhelming.
Measuring the impact of your CSR programs can generate the same feelings. CSR managers all know they should be measuring the impact of their program, but getting started on a measurement program can feel daunting.
It doesn't have to be that way. First, consider how resolving to make 2013 your year for impact measurement will have long-term health benefits for your CSR programs.
The Benefits of CSR Measurement
Measurement communicates impact (not just generosity)


Measurement enables you to report on the value of your programs to both your external and internal stakeholders. Instead of relying on anecdotal evidence, you can share concrete data with senior leadership, employees, customers, and the community. Reporting the dollar value of the services that your company's volunteerism provided to nonprofits is powerful and tangible evidence of the impact of your programs.

Measurement improves management

Measuring the impact of your programs improves decision making as you move forward with your programs in the coming year. For example, if lowering staff turnover and recruitment costs is a goal, track which volunteer activities generate the greatest job satisfaction and engagement. Once you identify the top performers, you can plan more of those activities -- or incorporate design elements of those top performers into your other volunteer activities.

Measurement proves you (and your programs) are worth it

In these times of budget cuts and layoffs, connecting the value of your programs to your company's bottom line can help ensure stability and growth. When seniors leaders see the correlation between skill development (which lowers training costs), overall employee satisfaction (which lowers the turnover rate), and even sales leads (which can lead to increases in revenue) with your programs - it's difficult to justify cutting budgets and staff.
How to Implement CSR Measurement (and Make it Stick)
So, now that you've made the resolution to make 2013 your year of impact measurement - where and how do you begin? You can apply the research on the psychology of making resolutions "stick" to your Impact Measurement Resolution.
One step at a time

Pick one area of your CSR program to measure. Trying to measure everything at once is a recipe for feeling overwhelmed, so you're less likely to follow through with your commitment. Select just your volunteer program. Or, just your skills based volunteer program. Or, just your skills based volunteer activities for one quarter. Once you master this small step, taking on other areas to measure will be less daunting.

Get the word out

Let know team, your managers, your CSR colleagues at other corporations know that you are resolving to measure the impact of your programs this year. Show them some of your preliminary data. Brainstorm ways to use the data to improve your program's impact. Having others onboard will help keep you accountable for following through. Seeing other's enthusiasm for your results will be inspiring to stick to the plan.

Make it easy

Simplify and automate. Make impact measurement something you don't have to think about implementing, but a core, automatic process. For example, quarterly surveys that ask employees report on the impact of their volunteering or non-profits to report on the impact of your corporation's philanthropy can be pre-scheduled and automated. Schedule your surveys for the year. Done. Plan in place.

Get help when you need it

There's a reason Personal Training is a booming business. Life coaches, business coaches, executive coaches...you name it, there's a coach out there to help you with the resolutions in any area of your world. When people feel stuck or unmotivated, a bit of coaching can go a long way. This can come from experts -- or even from peers on the same path.

At True Impact, we're passionate about helping CSR managers to prove and improve the value of their programs through practical measurement solutions. We make measurement simple, practical, and compelling. We serve as an impact measurement coach and partner; and we offer case studies, free webinars, implementation tips. And of course, our ROI Tracker Tools are a series of web-based surveys to measure the impact of your Volunteer, Board Service, Green Team, and Grant initiatives.
We'd love to help you succeed with your resolution to make 2013 your year for Impact Measurement. Call or email today!