About Our Team
The True Impact Team is made up of nonprofit and impact measurement experts. We have been in the business for nearly two decades and have worked with more than 160 donors to help them better understand the quantitative and qualitative difference they are making. Our team is spread across the U.S. and the world with team members stretching from Florida to Madison and Argentina to Israel.
Want to join our team? Check out open positions.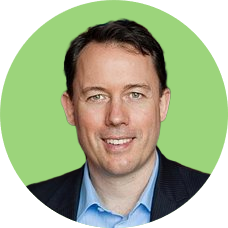 Farron Levy
Founder, CEO
Farron Levy, founder and CEO of True Impact, is an expert in social impact measurement, having helped hundreds of corporations, foundations, and nonprofits – including Allstate, Deloitte, FedEx, GE, Harvard University, Home Depot, Junior Achievement, Newman's Own Foundation, United Way Worldwide, Verizon, and Wells Fargo, among others – use practical performance metrics to prove and improve the value of their community investments. Prior to founding True Impact, Farron was executive director of a CitySkills, a nonprofit dedicated to inner-city workforce development; a partner and director of cost-benefit-analysis services at SmithOBrien, a social auditing firm; and an analyst with Industrial Economics, Inc., an environmental and economic consulting firm.
Farron has also managed urban economic development projects for the Massachusetts Office of Refugees and Immigrants and the Social Venture Network; served as an advisor to City Year, New Profit, and CitySoft; and was a member of the Reimagining Service Council. Farron earned an MPP in Business and Government Policy from Harvard University, and a BS with university honors from Carnegie Mellon University.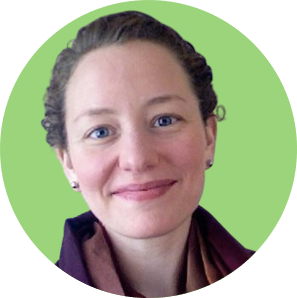 Sadie Miller
Director of Customer Success
Sadie Miller, director of customer success, provides clients with in-depth research, analysis, and project management services. Sadie implements True Impact's grants, volunteer, board service, and pro bono measurement and benchmarking initiatives and specializes in social impact evaluation. She brings expertise in civic engagement, community partnership development, and policy analysis, having worked at Williams College, Campus Compact, The Corporation for National and Community Service, and the Brandeis Center for Youth and Communities. Sadie earned an MPP in Social Policy from Brandeis University and a BA in sociology from Smith College.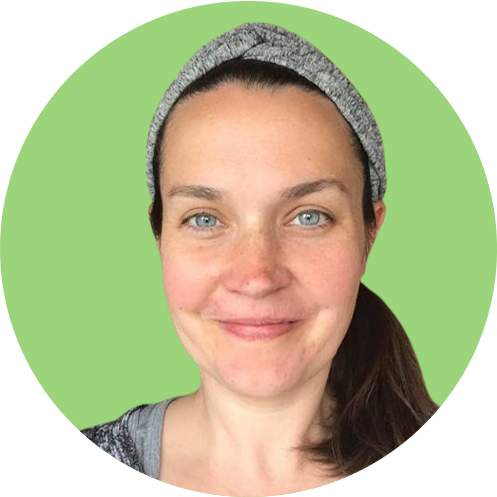 Sara Ansell
Client Success Manager
Sara Ansell, client success manager, supports clients through philanthropic analytics, research, benchmarking, instrument development, and project management. Sara brings expertise in nonprofit program management, technical assistance, reporting, and evaluation through her former work with the UW Madison Center for Community and Nonprofit Studies, the City of Philadelphia Mural Arts Program, and Mathematica Policy Research. Sara graduated with a Master of Social Work and a Master of Social Policy from the University of Pennsylvania and a BA from Haverford College.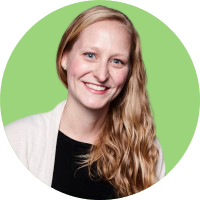 Chelsea Takamine
Client Success Manager
Chelsea Takamine, client success manager, supports both corporate and nonprofit clients in implementing True Impact's measurement solutions. Chelsea's expertise in public health, program management, operations, and partnership development comes from her former roles at University of Vermont's Center on Rural Addiction, OpenIDEO, and the Public Health Institute, among others. Chelsea graduated with a Master of Public Health and a BS in Biology from The George Washington University.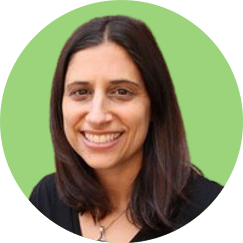 Rebecca Cook Dorman
Client Success Manager
Rebecca Cook Dorman, client success manager, supports corporate and nonprofit clients with their social impact measurement needs. Rebecca brings expertise in program management, monitoring and evaluation, and consulting through her previous roles at Learning for Action, Room to Read, the California Social Work Education Center at University of California, Berkeley, and the Institute for Health Policy Studies at University of California, San Francisco. Rebecca graduated with a Master of Public Health and BA in Psychology and Anthropology from University of California, Los Angeles.
Emerson Sarmiento
Director of Sales and Business Development
Emerson Sarmiento is director of sales and business development for True Impact, having spent 14 years as a sales executive and consulting manager with FactSet Research Systems, a leading provider of integrated financial information and analytical applications to the global investment community. Emerson continues to serve as president of Parktivity, a 501(c)3 he co-founded in 2011 to build parks and facilitate afterschool activities for kids in needy communities (including the Philippines and India) to inspire creativity, problem solving, and team work.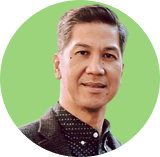 Bert Sarmiento
Manager of Sales and Business Development
Bert Sarmiento, manager of sales and business development, introduces True Impact enterprise measurement solutions to our prospective clients. Bert brings 20+ years of consultative sales experience from a range of different sectors including finance, e-commerce, and nonprofit. Bert studied Computer Engineering at Syracuse University College of Engineering and Computer Science.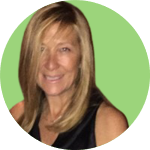 Robin Hesse
Sales Development Representative
Robin Hesse, sales development, introduces True Impact measurement solutions to our growing array of prospective clients. Robin brings 20+ years of consultative sales experience in the financial services sector, a majority of that with FactSet Research Systems, as well as other startup initiatives. Robin has a business degree from Saint Michael's College.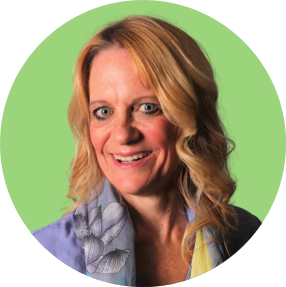 Rondi Johnson
Sales Development Representative
Rondi Johnson, sales development, supports the sales team through outreach and client development. Rondi brings expertise in sales, marketing and advertising through her work with many sales organizations. She has over 20 years of professional experience and a Master's Degree in Advertising/Marketing from Marquette University plus a Bachelor's Degree in Psychology from University of Wisconsin-Madison.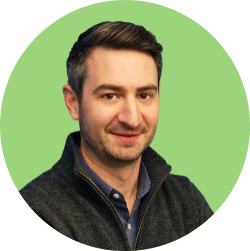 Gabe Cohen
Director of Marketing
Gabe is responsible for telling the True Impact story and connecting our solutions with new audiences. He is passionate about thoughtful distribution of philanthropic resources and helping donors maximize their charitable contributions. He spent the last eight years growing the GuideStar and Candid brands, connecting millions of new users with information to make better giving decisions. Prior to that, Gabe helped better people's lives in a very different way: as a residential architect. Gabe lives with his family (two real babies, one fur baby) in Washington, D.C.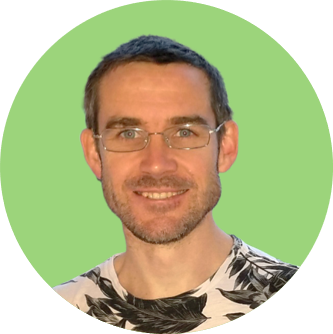 Eric Hilberg
Product Manager
Eric Hilberg, product manager, is responsible for data analysis and the design, development, and deployment of True Impact's measurement tools. Eric's prior experience includes development and implementation of enterprise-class information systems at Bank of America; and servicing clients including Burger King Corporation, Jackson Health Systems, and Alienware, as a principle at Hank Industries, an IT management consulting firm. Eric also founded Dynasonix LLC, a digital music distribution company, and the Boston College Venture Competition. Eric earned a BS/BA from Boston College.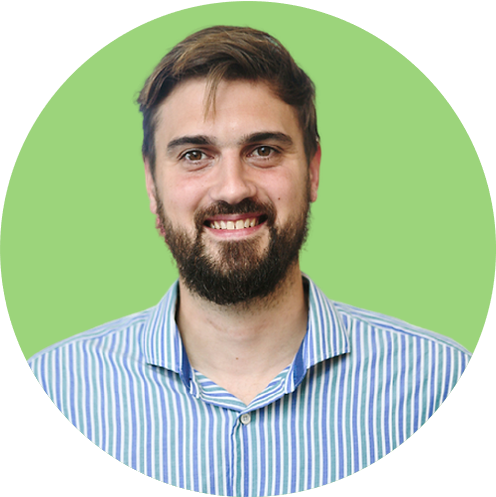 Charlie Fontana
Software Engineer
Charlie Fontana, software engineer, is responsible for the support and evolution of the True Impact platform. Charlie has held senior development roles at SportsHi, Kindaba, and Trio Rewards, as well as other startup initiatives. Charlie studied systems engineering and computer software at Universidad Tecnológica Nacional.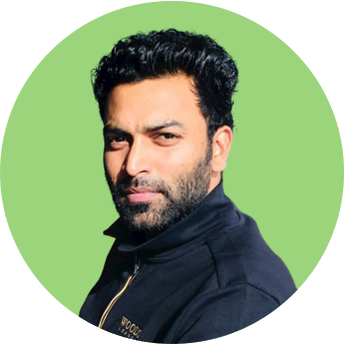 Shubham Dubey
QA Lead
Shubham is True Impact's QA Lead. He is an experienced quality engineering specialist with a demonstrated history of working in the information technology and services industry. He is a strong engineering professional skilled in functional testing, Behavior-Driven Development (BDD), test management tools (XRay, Zephyr), functional testing, and mobile app testing.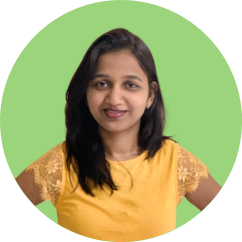 Dipali Lohar
Product Owner
Dipali Lohar, product owner, has a master's in computer science from California State University Fullerton and Digital Product Management Specialization from The University of Virginia.
She is a passionate product owner who brings 7+ years of industry knowledge acquired from working in various industries including companies like COX telecommunications, AT&T, Amdocs, and multiple successful startups.She is skilled in design thinking, product development, project planning, and software lifecycle.
Dipali believes in a holistic lifestyle. She is a certified yoga teacher who teaches and practices at every possible opportunity.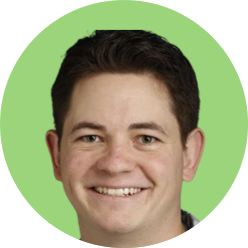 Kevin Cullen
UX/UI Developer
Kevin is True Impact's UX/UI developer (and occasional copy writer). He is an experienced product designer with a background in complex enterprise software design and consumer-facing apps. Prior to joining the True Impact team, Kevin worked as a designer at The Charity Network and as a designer/assistant news editor at The Dallas Morning News. Kevin graduated from Texas Tech with a degree in news-editorial journalism.