Farron Levy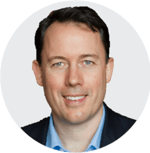 Farron Levy, founder and CEO of True Impact, is an expert in social impact measurement, having helped hundreds of corporations, foundations, and nonprofits – including Allstate, Deloitte, FedEx, GE, Harvard University, Home Depot, Junior Achievement, Newman's Own Foundation, United Way Worldwide, Verizon, and Wells Fargo, among others – use practical performance metrics to prove and improve the value of their community investments. Prior to founding True Impact, Farron was executive director of a CitySkills, a nonprofit dedicated to inner-city workforce development; a partner and director of cost-benefit-analysis services at SmithOBrien, a social auditing firm; and an analyst with Industrial Economics, Inc., an environmental and economic consulting firm.
Farron has also managed urban economic development projects for the Massachusetts Office of Refugees and Immigrants and the Social Venture Network; served as an advisor to City Year, New Profit, and CitySoft; and was a member of the Reimagining Service Council. Farron earned an MPP in Business and Government Policy from Harvard University, and a BS with university honors from Carnegie Mellon University.
---
Sadie Miller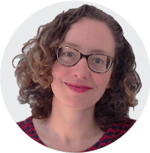 Sadie Miller, director of customer success, provides clients with in-depth research, analysis, and project management services. Sadie implements True Impact's grants, volunteer, board service, and pro bono measurement and benchmarking initiatives and specializes in social impact evaluation. She brings expertise in civic engagement, community partnership development, and policy analysis, having worked at Williams College, Campus Compact, The Corporation for National and Community Service, and the Brandeis Center for Youth and Communities. Sadie earned an MPP in Social Policy from Brandeis University and a BA in sociology from Smith College.
---
Sara Ansell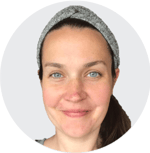 Sara Ansell, client success manager, supports clients in the reporting process through technical assistance and training. Sara brings expertise in nonprofit program management, technical assistance, reporting, and evaluation through her former work with the UW Madison Center for Community and Nonprofit Studies, the City of Philadelphia Mural Arts Program, and Mathematica Policy Research. Sara graduated with a Masters of Social Work and a Masters of Social Policy from the University of Pennsylvania and a BA from Haverford College.
---
Jenny Gutbezahl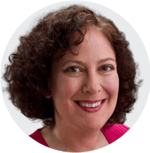 Jenny Gutbezahl, research and evaluation lead, is responsible for the development and implementation of True Impact's social investment collaboratives (SICs), as well as research and evaluation efforts to help drive the development of the True Impact measurement and reporting platform.

Before True Impact, Jenny supported the development of Harvard Business School's online course delivery system, HBX. Prior to that, Jenny was a senior research associate at Lesley University, and later, the Center for Youth and Communities at Brandeis University. Her research has focused on youth, education, and workforce-related initiatives, including qualitative and quantitative evaluation of educational programs in math, science, and the arts. Research clients have included the Adler Planetarium, the Association of American Universities, the US Department of Education, NPR, and NASA.

In addition to her fulltime position with True Impact, Jenny teaches statistical methods at Harvard University's Extension School and is active in community theater.

Jenny earned a PhD and MS (concentration: quantitative research methods) in Psychology from UMass Amherst; and an MFA in Theatre, with a minor in Mathematics and Computer Science, from New York University.
---
Emerson Sarmiento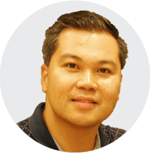 Emerson Sarmiento is director of sales and business development for True Impact, having spent 14 years as a sales executive and consulting manager with FactSet Research Systems, a leading provider of integrated financial information and analytical applications to the global investment community. Emerson continues to serve as president of Parktivity, a 501(c)3 he co-founded in 2011 to build parks and facilitate afterschool activities for kids in needy communities (including the Philippines and India) to inspire creativity, problem solving, and team work.
---
Eric Hilberg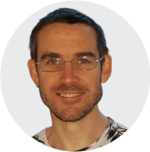 Eric Hilberg, product manager, is responsible for data analysis and the design, development, and deployment of True Impact's measurement tools. Eric's prior experience includes development and implementation of enterprise-class information systems at Bank of America; and servicing clients including Burger King Corporation, Jackson Health Systems, and Alienware, as a principle at Hank Industries, an IT management consulting firm. Eric also founded Dynasonix LLC, a digital music distribution company, and the Boston College Venture Competition. Eric earned a BS/BA from Boston College.
---
Scott Abrams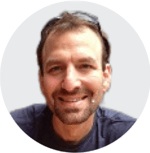 Scott Abrams is the director of user experience for True Impact. For over twenty years, Scott has been designing, coding, and improving the UI/UX of websites and web applications in the e-learning, media, non-profit, web search, and health care sectors. An avid runner, Scott has run over twenty marathons in the US, Germany, Poland and Cuba; and is the founding director of the Race to the Row, an annual road race in Somerville, MA that raises thousands of dollars each for year for local nonprofits. Scott earned his BA from Colby College and his MFA from Emerson College.