Overview
Timberland's employee volunteerism is a core element of its legendary commitment to corporate social responsibility. The Path of Service program, now celebrating its 20th anniversary, provides all fulltime employees with up to 40 hours of paid time to volunteer on projects that extend across 19 countries, and frequently include Timberland vendors, distributors, suppliers, consumers, and other stakeholders.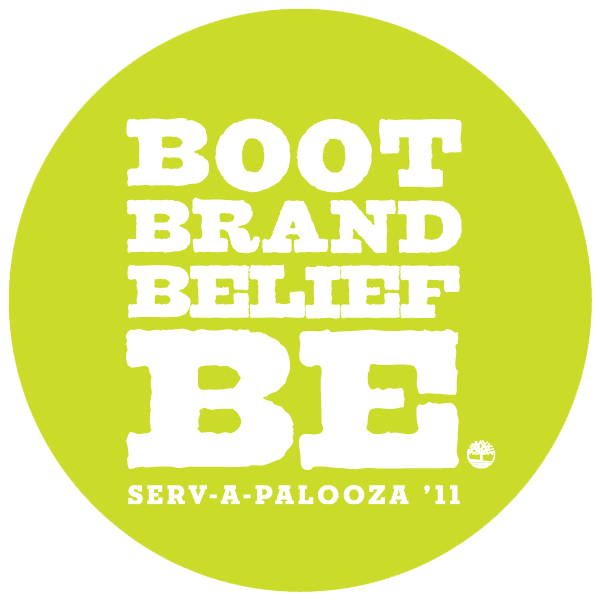 As these service activities support Timberland's "Earthkeepers" commitment by building homes, gardens, and nature trails, and educating kids on how to protect the environment – the company recognizes supporting the business case for service is crucial for the program's own sustainability.
And it's worked: VF Corporation, which acquired Timberland last year, has kept the Path of Service program intact.
Promoting Employee Engagement
By traditional measures, Timberland's volunteer program is highly successful: 79% of Timberland employees volunteered (2011) compared to the average rate of 45% for finalists in that year's Points of Light Institute Corporate Engagement Awards of Excellence – a 75% performance advantage.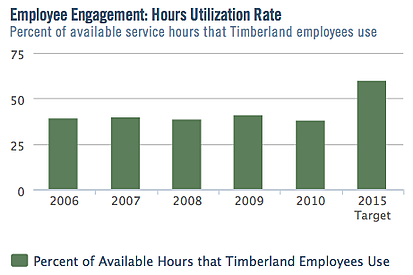 "Reporting the total number of hours we served doesn't tell much of a story," explains Atlanta McIlwraith, Timberland's Senior Manager of Community Engagement. Rather, Timberland reports the percentage of hours employees use out of their 40‐hour allotment (42% in 2011).
Read more about Timberland's metrics and social impact in the Timberland Volunteerism ROI Tracker Case Study (PDF).