The social sector – including over 1.5 million nonprofits in the US alone – helps address the world's most important needs, including poverty, education, housing, hunger, and more.
Yet, too often these efforts are undertaken in isolation, with little insights into who else is addressing similar problems, what's worked before and what hasn't, and how to effectively measure success.
Our Vision
A social sector that achieves greater things through better data.
Our Mission
To promote more, and more successful, social investment by enabling donors and service providers to determine what works, and ways to do things better, through shared measurement and reporting.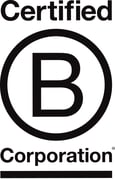 We're proud to be among the earliest B Corporations, having earned our initial certification in 2008. B Corps are for-profit companies certified by the nonprofit B Lab to meet rigorous standards of social and environmental performance, accountability, and transparency. Today, there is a growing community of more than 1,600 Certified B Corps from 42 countries and over 120 industries working together toward 1 unifying goal: to redefine success in business.